Our team and our philosophy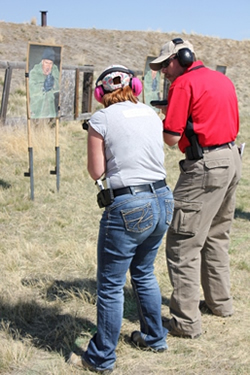 On behalf of the team at Dynamic Training & Consulting, LLC, we would like to thank you for exploring our organization, where we are always training to excel. We specialize in training and consulting services regarding methods of combating violence in the workplace, school and domestic environments as well as provide second to none firearms training. The company was officially born in 2012, but its development, from vision to functional, took several years. The vision began with varying experiences, observations and opportunities that Jay, and many others, have had over the years. Foremost, the company was developed to bring awareness of growing trends and threats of modern times, develop plans to close our blind spots, and prepare a society for life as today and tomorrow will demand.
Today, and the not too distant past, has illustrated an unparalleled increase in active shooter (which should be described as active killer) situations. Society has been dealt a heavy blow with these murderers in the workplace, school and domestic environments. In recent history, societal violence has grown at never before seen rates. We continue to face an international threat, which for many years has gone unnoticed or under-noticed. Our team has the knowledge, and most importantly a steadfast desire, to better the situation through awareness and preparation. Ret. Lt. Col. Dave Grossman, a world expert on school and societal violence (specifically killing) author and former West Point Psychology Professor told Jay: "Never doubt the world needs what you have to give"

Our philosophy is strength in knowledge. Much of society has not grasped the issue in its entirety. At no fault of their own, fueled with political and media misinformation, they simply don't know. Our team consists of folks who have the heart of a teacher, yet the passion of a preacher, and we aim to bridge the gap of misinformation.
Professional and Enjoyable
No matter your experience with us, it is sure to be enjoyable. Our staff is passionate and serious, but also patient and fun. You will not be subjected to a drill instructor styled course. We don't breed, in fact we discourage, paranoia. Our models are not based on a group of people with extremist views; instead they are very professionally crafted based on historical facts, modern data and proven methods. It is our pledge to you to insure your experience with us is applicable, enjoyable and professional.
Choose a Topic to Learn More